wholesale oem stone vinyl flooring factory,supplier and manufacturer
November 13,2021
Nowadays, many consumers prefer to choose stone vinyl flooring. Stone vinyl flooring refers to floors made of marble and vinyl. What are the advantages of stone vinyl flooring Let's take a look.
The Advantages of the Stone Vinyl Flooring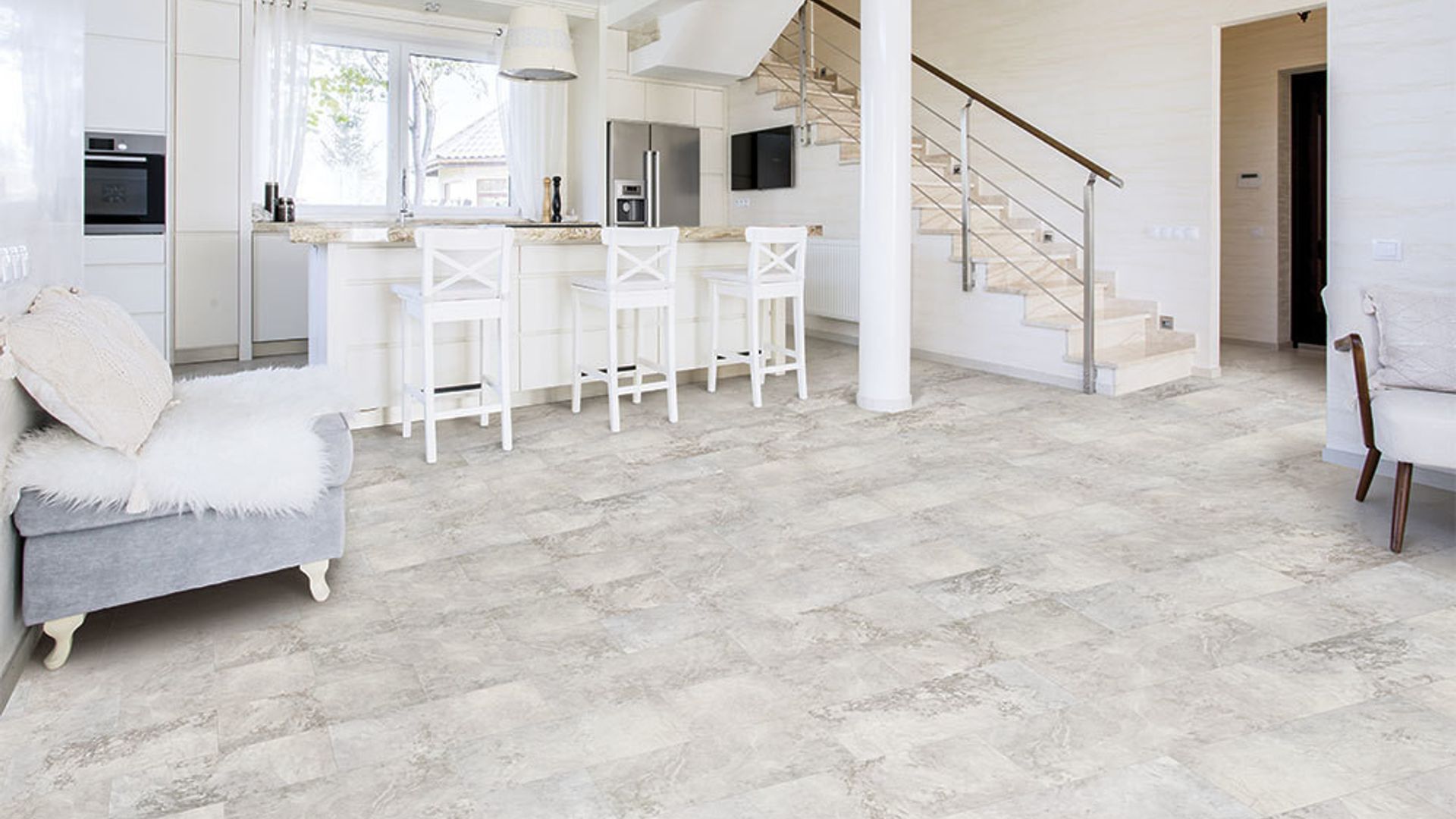 Beautiful and generous
Perhaps the first attraction of stone vinyl flooring is its beautiful appearance. Few building materials are as beautiful as marble. There are dozens of different varieties of marble. Stone vinyl flooring can complement many different decorative styles, from classical to ultra-modern.
Persistence
Stone vinyl flooring is a very hard and durable floor.
Long service life
The life span of stone vinyl flooring is beyond your imagination and it has durability. It is one of the oldest building materials, especially favored by the Greeks and Romans. The special marble works still exist today. If you install marble correctly in a suitable area, such as a floor that is not frequently used, you may not need to replace it in your life.
Strong tolerance
The main advantage of ethylene is its endurance. Although it can imitate high-end flooring in appearance, stone vinyl flooring is relatively cheap.
Wide choice of colors
Stone vinyl flooring is available in a wide range of colors, making it adaptable and easy to adapt to almost any decoration.
Quick and easy installation
It is easy to install stone vinyl flooring. Floor tiles are usually in a 12-inch square, so they are easy to handle and install.
Moisture resistance
Stone vinyl flooring is completely waterproof, so it can be used almost anywhere in the home, including the main layer, upper layer and below. It works especially in bathrooms and kitchens, where water often ends up on the floor.
Easy to clean
Regular cleaning of stone vinyl flooring and occasional wet mopping are all that is needed to keep a vinyl floor clean and bright.
Durability
Most stone vinyl flooring has a "wear layer" on the vinyl itself, so it can withstand normal traffic wear.
From traditional solid wood flooring to stone vinyl flooring, the flooring industry is constantly improving the wood processing technology to make the floor more stable. By improving the drying moisture control, adding special reagents, and changing the processing flow of the traditional flat buckle to tenon and lock structure, practitioners in the flooring industry have been working hard to solve the problems of deformation, seam, and expansion of the finished floor.
With the improvement of living standards and increased awareness of environmental protection, the pursuit of a green lifestyle is becoming a worldwide trend. Many flooring companies such as Wuxi Tefa Decoration Material Company always emphasize "green production" and define it as the most distinctive part of the corporate culture. We have been constantly optimizing our production technology to bring better quality flooring products to customers.
Stone vinyl flooring has been occupying an important position in flooring in recent years. If you are looking for a wholesale oem stone vinyl flooring factory, supplier and manufacturer, we will be your best choice. Any questions, any interest, please feel free to contact us.